Birmingham Balloons Delivered | Balloon in a box UK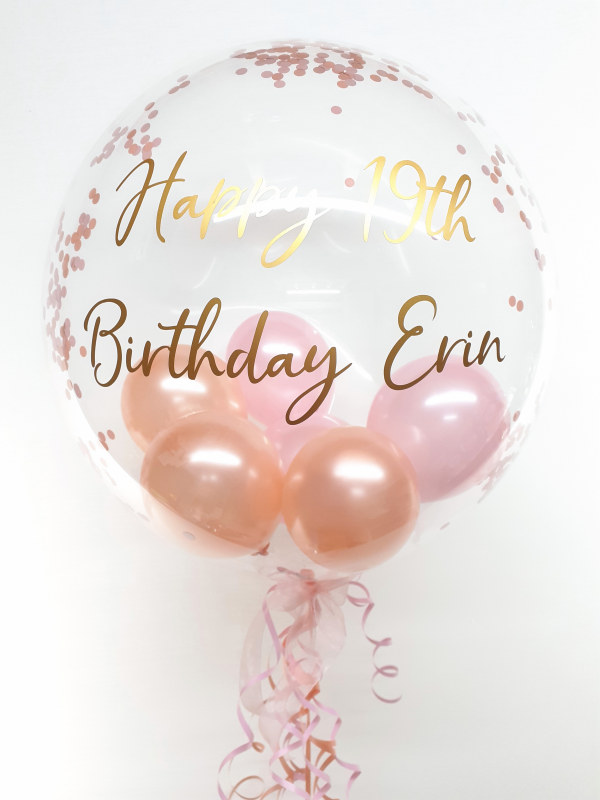 Welcome to Balloons by Celebrations. We deliver personalised balloons to all areas of Birmingham. Our helium filled gift balloons are sent out on a 'Guaranteed Next Day Delivery' service to anywhere in the Birmingham area so you can be sure that your beautiful balloon will arrive in good time for your celebrations! If the balloon is a gift we can even send it direct to the recipient on your behalf including a complementary message so they'll know who sent it.
All our balloons are individually handmade for Birmingham delivery. Remove the packaging and our personalised balloon in a box will float up out of the box to surprise the lucky recipient. Our balloons are personalised with your own message and are perfect for all occasions including birthdays, anniversaries, baby showers, weddings or hen parties.
We deliver to the Birmingham area including the following postcodes B1, B2, B3, B4, B5, B6, B7, B8, B9, B10, B11, B12, B13, B14, B15, B16, B17, B18, B19, B20, B21, B23, B24, B25, B26, B27, B28, B29, B30, B31, B32, B33, B34, B35, B36, B37, B38, B40, B42, B43, B44, B45, B46, B47, B48, B49, B50, B60, B61, B62, B63, B64, B65, B66, B67, B68, B69, B70, B71, B72, B73, B74, B75, B76, B77, B78, B79, B80, B90, B91, B92, B93, B94, B95, B96, B97, B98, B99 and we offer balloon delivery Tuesday to Friday and Saturday / Sunday delivery for a small additional charge.