Bicester Balloons Delivered
Bicester Balloons Delivered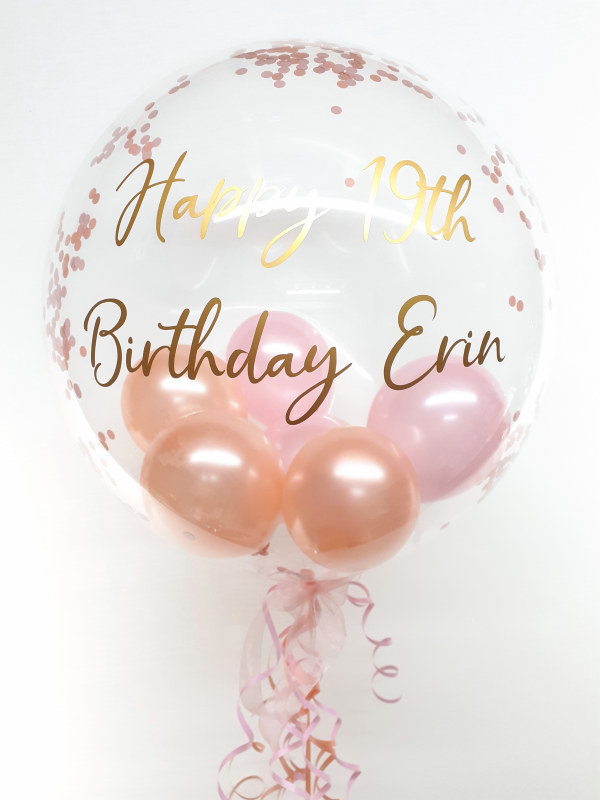 Get Bicester balloons delivered in a box with delivery to Bicester.
At Celebrations, we have a whole range of personalised balloons for you to choose from. You can have your own message printed on to one of our helium filled balloons delivered to Bicester. If you'd like something really special then you should take a look at our range of glitzy confetti balloons, each one created just for you and guaranteed to impress and surprise the lucky recipient.
Our glitzy confetti balloons are personalised with your own words. They have shiny confetti stuck to the inside of the balloon, and lots of other smaller balloons inside that have been carefully colour coordinated. These glitzy balloons really are designed to give that WOW! factor!
To get Bicester balloons delivered on time, we use a reliable next day service, however, you can order your balloon gift months in advance of when you'd like it delivered.
You don't need to worry about how long your balloon gift will look good for either as we only use the best products available to us. You can expect your balloon gift to look good for at least a week after delivery, and for some of our larger balloons like the glitzy confetti balloons, they will look good for even longer. We are qualified balloon professionals so you will get the best that money can buy!
So, if you're looking to send someone a beautiful gift, then why not take a look at what we have to offer...