London Balloons Delivered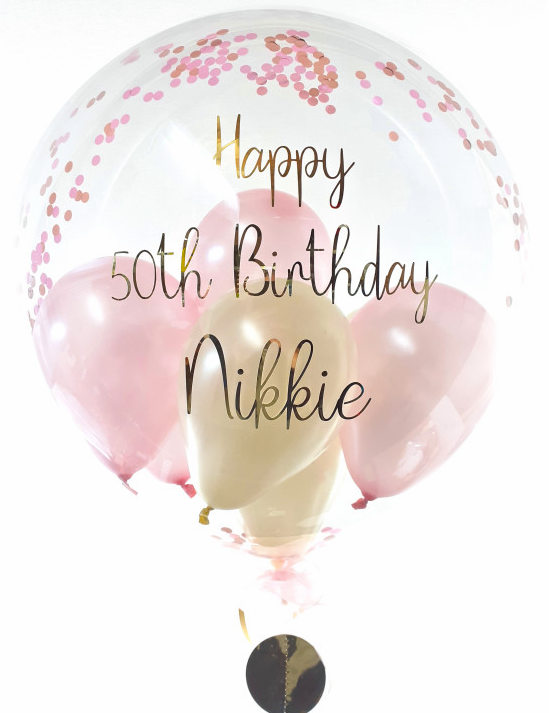 London Balloons Delivered by Celebrations!
For all those special occasions, we have balloons for every one of them!
Choose from our extensive range of London balloons delivered quickly for birthdays and other occasions. All our balloons are designed to impress the lucky recipient and, not only that, but to last for days (usually weeks) after delivery.
Giving a gift balloon can be for any occasion, although birthday balloons are one of our most popular types. Some of the other occasions that we supply them for include weddings, anniversaries, engagements, hen parties, christenings and baby showers. Baby shower balloon gifts are now almost as popular as birthday balloons!
All the balloons we supply are handmade by ourselves, (we have many years in the balloon industry and are qualified to Cba level) and our personalised helium filled balloons are truly individual in that no two balloons will ever be exactly the same, Personalised balloons are a perfect gift for someone you really care about. They can be created for literally any occasion and in any colour.
London balloons delivered quickly to London and surrounding areas every day and if you are in any of the other regions close by, then we can also supply beautiful balloon gifts to you too! To get London balloons delivered reliably, we use a next day delivery service to ensure that your balloon arrives in the best possible condition.
All our gift balloons delivered are carefully packaged in a box to ensure safe arrival. Once the balloon in a box is opened by either you or the recipient, the balloon will float up out of the box, making a wonderful surprise.
If you have any questions about a balloon delivery, feel free to give us a call on our freephone number, and one of our balloon professionals will be happy to help.